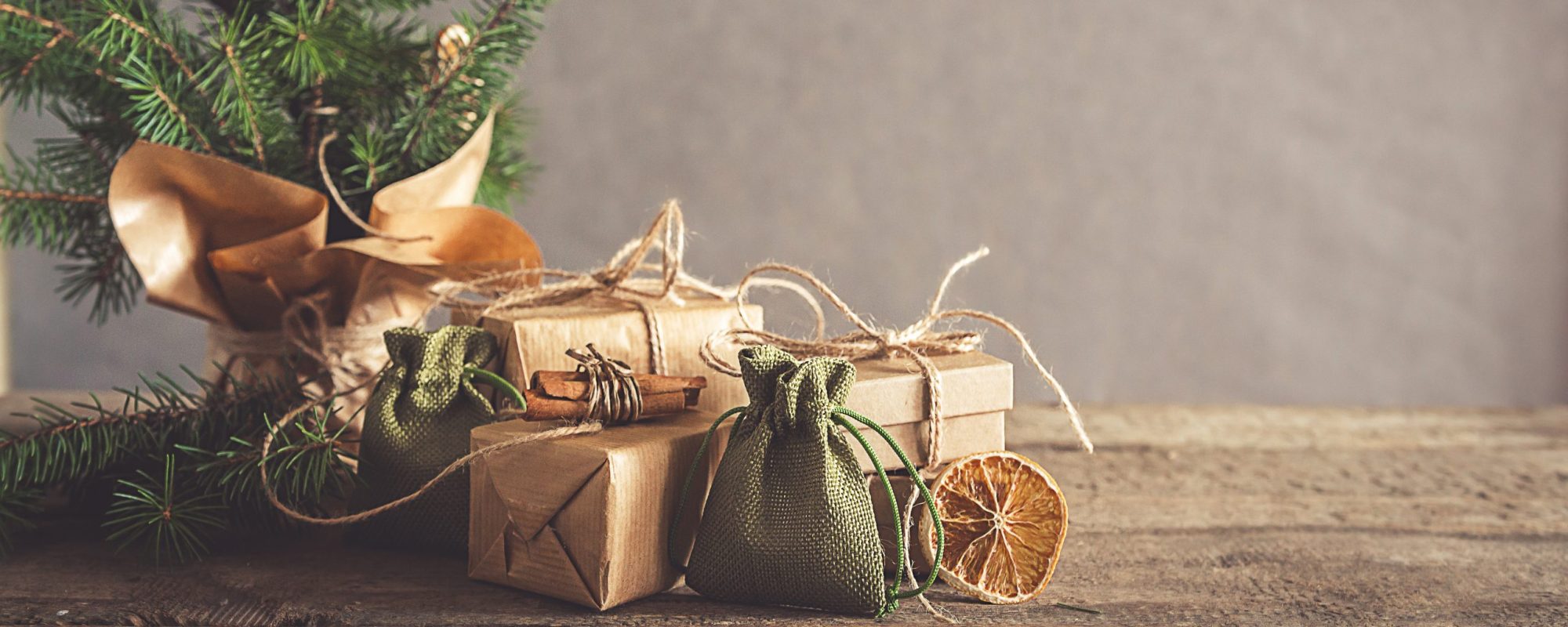 Reduce your carbon footprint this Christmas!
Luke Haskell | General Manager
8 December 2021
Christmas is approaching and in the wake of COP26, it's the ideal time to take a fresh look at some of the things we do during the festive season and how we could make some small changes that would really benefit our planet.
So much preparation goes into Christmas each year. Millions of families across the globe will be planning, buying, wrapping and decorating throughout December. It's a busy time when people are preoccupied with getting everything done before the 25th, but perhaps we should sit back and think about the impact Christmas can have.
We now know that we must halve greenhouse gas emissions by 2030 and achieve net zero emissions by or before 2050 to avoid the worst effects of climate change. In an age when we are aware of the effect our actions can have on the environment, we should recognise that Christmas is a time to think about how we can improve our buying habits to reduce our carbon footprint. Christmas is about giving – but how about giving something back to our amazing planet
Packaging
We've all received deliveries in huge boxes, only to find a tiny item inside when we open it! This over packaging is unforgivable and companies offering home delivery should be taking a closer look at their packaging procedures to ensure minimal cardboard is being used for packing.
What can we do to help? When ordering multiple items from companies such as Amazon, always specify that you'd like the deliveries to be grouped into one as this will save on vast amounts of packaging, especially if everyone does it.
Food packaging
When doing your Christmas food shop (and any food shop!) take the time to go into your chosen supermarket rather than ordering online so that you can get a good look at what you're buying and make choices that include products that have been more frugally packaged. Once you've done this once, you could go back to online ordering equipped with this knowledge if you wish, so it needn't affect your regular routine.
Some products have layers of different packaging and others do not – pick the latter and you'll be more than doing your bit to help. Choosing fresh items from the counters such as the butcher, fishmonger and deli will mean that the hard plastic trays that pre packed produce is packaged in will be bypassed.
Recycled wrapping paper
Consider using wrapping paper that has come from recycled paper sources as it is more environmentally friendly. If you decide to go for paper that hasn't previously been recycled, select types that are made of just paper – no foil or sparkly decorative parts as these types will have to go into general waste. Plain paper types are fully recyclable if you remove the sticky tape from them so make that your mission this Christmas! Try to avoid foil bows and ribbons if you can as these are not recyclable either.
Single-use plastics
Christmas is the party season and as such you may find yourself entertaining more than usual, especially this year after the disappointments of Christmas 2020. Although you may be looking for ways to save time and effort to make your life a little easier, be mindful not to do this when it comes to one-use plastic dining ware.
Avoid plastic cups, cutlery, plates, bowls and straws as they are not environmentally friendly at all. They get used once then get thrown in the bin and cannot be recycled. Please stick to your usual cutlery, crockery and glasses – it may take a bit of extra time to wash it all up after your guests have left, but the planet will appreciate it!
Plastic toys
Most kids have a Christmas list as long as their arm and many of the items on the list may be made of plastic. Hard plastics are difficult to recycle, if it's possible at all, so urge your children to consider alternatives. Wooden toys, board games and outdoor toys such as footballs and tennis rackets are preferable choices. Save the plastic for those toys that you know your little ones will absolutely love and play with for years to come.
Always remember to pass your plastic toys on when your kids outgrow them to get more use out of them. Siblings, friends, church groups and charity shops could all make use of your unwanted toys so be sure to donate them.
7 ways to shop green this Christmas…
Take a look in your local charity shops for gifts and stocking fillers. Not only will you be buying items that are being reused rather than thrown away, but there won't be any packaging to contend with and the money raised will benefit a worthy charity.
Make use of any bags for life you have – be them cotton, jute or woven polypropylene – they all help to reduce the number of one-use carrier bags that are in circulation.
Shop local – buying from your local independent retailers will save emissions from delivery vehicles and additional packaging that goes hand in hand with goods being delivered.
Give a day out as a gift rather than items that may be surplus to needs. A family day out in the fresh air, with a bit of exercise and the chance for some quality time together creating memories is a great alternative!
Adopt a secret santa scheme so that you're not buying for numerous family members. You'll just be buying for one person, which will reduce the amount of 'stuff' each person accumulates and save you some money too!
Avoid buying children's toys with batteries as they are hazardous to the environment.
Don't be afraid to regift – if you've received something that you don't want or need it may be perfect for someone else and saves it sitting in a cupboard unused and eventually dumped.
Prioritising recycling
Paper and cardboard is one of TJ's main recycling streams. Over 2,000 tonnes of paper and cardboard is collected and recycled by TJ annually. We have a fleet of vans that offer recycling and confidential waste services, so we'll collect recyclable materials and any confidential waste from your business premises and take them back to one of our materials recovery facilities for sorting and recycling.
TJ Waste offers various commercial waste management services that could suit your business. For more information, give us a call 08000 463964 or complete our online contact form and we'll get in touch shortly.